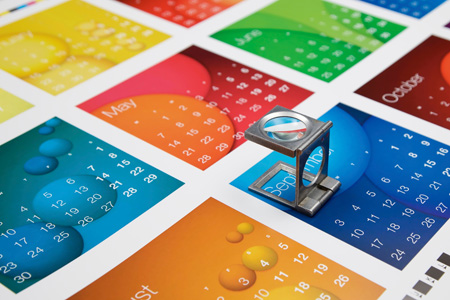 Printing
By pairing the best in technology with personal service, we're proud to offer a wide range of high-quality solutions for your commercial printing needs.
With on-site litho, digital, and large format printing, we offer you unlimited versatility. And because we take the time to learn your needs and priorities, we match your project with the ideal equipment—ensuring the highest level of quality and most competitive pricing available.
As commercial printing has made tremendous strides since we first opened our doors over 20 years ago, we've aimed to keep pace with the latest technologies and techniques so we can consistently offer the best solutions in the business.
Offset Lithography
Offset litho is so much more than putting ink on paper. With automation and technological advancements, we believe it's a craft worth celebrating. Because it can be adapted to short or long runs, litho offers the brilliant quality with cost-effective results, as well as the ability to use your chosen Pantone PMS or custom-made colours.
Digital Print
Not only a short run solution, digital printing has all the power of Variable Data Printing (VDP) personalization, making your print materials relevant and engaging for each individual. From basic name changes to complex graphic customizations, VDP allows us to personalize your pieces to the extreme. Plus, it's fast, high quality and uses the latest in digital colour technology.
Large Format
Our state-of-the-art large format printer produces incredible colour and accuracy, all at lightning speed. Whatever your large format needs, we can print it—even white. Banners, posters, backlits, backdrops, bags, boxes and more. And to finish it off, our large format digital die cutter can perforate, crease, trim, and die cut any shape you desire.